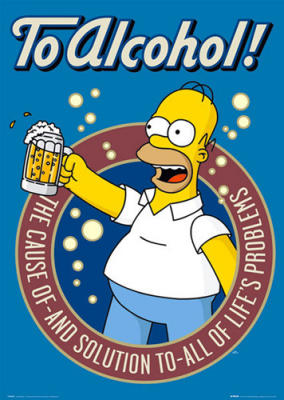 Devaneios da...manhã?! Sim, já que cheguei somente este horário em casa. Meu devaneio de hoje será matutino. Aviso que isto não se tornará regra. Portanto, não se acostumem com posts às 07h47 da manhã.
Bom, vamos aos detalhes. Festa do branco foi muito boa. Deu pra beber bem, até. Infelizmente, não pude encontrar amigos que estariam lá, mas deu pra curtir muito mesmo assim. Beber Skol até altas horas da madruga é sempre bom.
Entretanto, não foram só flores. Confesso que houve alguns momentos de stress passageiro, eu sei. Mas, acontece. Faz parte da vida. Para coroar a noite, batata e cerveja com amigos, tudo entre muita conversa e descontração.
Mas, para justificar o título, finalizo o post com uma 'homenagem' ao grande encorajador de muitas pessoas nesse mundo.
"And you know that I'll survive
Every time you come
Just to thank you one more time
For everything you've done
Alcohol
Alcohol"
(Gogol Bordello - Alcohol)